Western Michigan University's Academically Talented Youth Program (ATYP) is an advanced and accelerated educational opportunity for academically talented middle and high school students. The program is designed to provide a challenging, fast-paced and above-grade-level curriculum for motivated learners.
Here is a list of current titles for English 11/12. They can be purchased individually or as a discounted bundle here. Ordered books will be delivered to students at ATYP. Choose 'Local Pickup' as the shipping option.
Titles for AP English can be found here. Titles for Honors English 9/10 can be found here.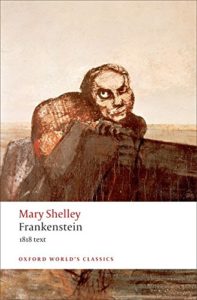 Frankenstein 1818 by Mary Shelley

Shelley's enduringly popular and rich gothic tale, Frankenstein, confronts some of the most feared innovations of evolutionism and science–topics such as degeneracy, hereditary disease, and humankind's ability to act as creator of the modern world. This new edition, based on the harder and wittier 1818 version of the text, draws on new research and examines the novel in the context of the controversial radical sciences developing in the years following the Napoleonic Wars. In addition it shows the relationship of Frankenstein's experiment to the contemporary debate between champions of materialistic science and proponents of received religion.
$8.95Add to cart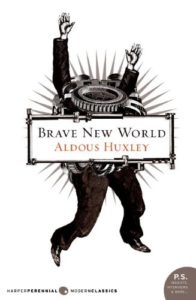 Brave New World by William Golding

Aldous Huxley's profoundly important classic of world literature, Brave New World is a searching vision of an unequal, technologically-advanced future where humans are genetically bred, socially indoctrinated, and pharmaceutically anesthetized to passively uphold an authoritarian ruling order–all at the cost of our freedom, full humanity, and perhaps also our souls. "A genius [who] who spent his life decrying the onward march of the Machine" (The New Yorker), Huxley was a man of incomparable talents: equally an artist, a spiritual seeker, and one of history's keenest observers of human nature and civilization. Brave New World, his masterpiece, has enthralled and terrified millions of readers, and retains its urgent relevance to this day as both a warning to be heeded as we head into tomorrow and as thought-provoking, satisfying work of literature. Written in the shadow of the rise of fascism during the 1930s, Brave New World likewise speaks to a 21st-century world dominated by mass-entertainment, technology, medicine and pharmaceuticals, the arts of persuasion, and the hidden influence of elites.
$14.99Add to cart
ATYP Bundle – Honors English 10/11 | Winter 2017-18
Purchase both titles for the current semester at a discounted price: Frankenstein 1818 and Brave New World. Each title is available to purchase individually.
$21.00Add to cart