Western Michigan University's Academically Talented Youth Program (ATYP) is an advanced and accelerated educational opportunity for academically talented middle and high school students. The program is designed to provide a challenging, fast-paced and above-grade-level curriculum for motivated learners.
Here is a list of current titles for Fall 2018 Honors English 11/12. The first three titles are required. The student should choose 2-3 titles from the Recommended list. All titles are discounted 15%. Books ordered will be available for store pickup within 1 week of order.
REQUIRED TITLES: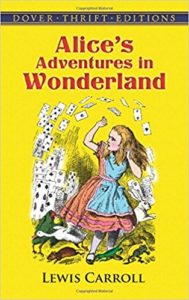 Alice's Adventures in Wonderland by Lewis Carroll

One of the English language's most popular and frequently quoted books, Alice's Adventures in Wonderland was the creation of Charles Lutwidge Dodgson (1832–1898), a distinguished scholar and mathematician who wrote under the pseudonym of Lewis Carroll. Intended for young readers but enjoyed equally by adults, the fantastic tale transformed children's literature, liberating it from didactic constraints.
The story is deeply but gently satiric, enlivened with an imaginative plot and brilliant use of nonsense. As Alice explores a bizarre underground world, she encounters a cast of strange characters and fanciful beasts: the White Rabbit, March Hare, and Mad Hatter; the sleepy Dormouse and grinning Cheshire Cat; the Mock Turtle, the dreadful Queen of Hearts, and a host of other extraordinary personalities. This edition features Sir John Tenniel's complete original illustrations, bringing to life a beloved classic that has delighted readers and listeners since its first publication in 1865.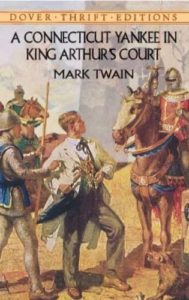 A Connecticut Yankee in King Arthur's Court by Mark Twain

In this classic satiric novel, published in 1889, Hank Morgan, a supervisor in a Connecticut gun factory, falls unconscious after being whacked on the head. When he wakes up he finds himself in Britain in 528 — where he is immediately captured, hauled back to Camelot to be exhibited before the knights of King Arthur's Round Table, and sentenced to death. Things are not looking good.
But Hank is a quick-witted and enterprising fellow, and in the process of saving his life he turns himself into a celebrity of the highest magnitude. His Yankee ingenuity and knowledge of the world beyond the Dark Ages are regarded as the most powerful sorcery — winning him a position of prime minister as well as the eternal enmity of a jealous Merlin. In an effort to bring democratic principles and mechanical knowledge to the kingdom, Hank introduces newspapers, telephones, bicycles, and other modern conveniences to the Britain of the Dark Ages. But when he tries to improve the lot of the common people, chaos and war result, giving a bittersweet tone to this comic masterpiece by one of America's greatest storytellers.
$6.00Add to cart
RECOMMENDED TITLES: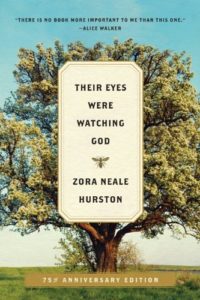 Their Eyes Were Watching God by Zora Neale Hurston*

One of the most important and enduring books of the twentieth century, Their Eyes Were Watching God brings to life a Southern love story with the wit and pathos found only in the writing of Zora Neale Hurston. Out of print for almost thirty years—due largely to initial audiences' rejection of its strong black female protagonist—Hurston's classic has since its 1978 reissue become perhaps the most widely read and highly acclaimed novel in the canon of African-American literature.
$14.99Read more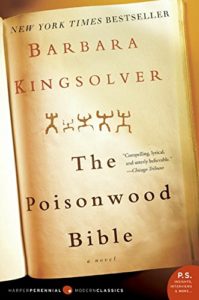 The Poisonwood Bible by Barbara Kingsolver*

The Poisonwood Bible is a story told by the wife and four daughters of Nathan Price, a fierce, evangelical Baptist who takes his family and mission to the Belgian Congo in 1959. They carry with them everything they believe they will need from home, but soon find that all of it — from garden seeds to Scripture — is calamitously transformed on African soil. What follows is a suspenseful epic of one family's tragic undoing and remarkable reconstruction over the course of three decades in postcolonial Africa. 
$16.99Read more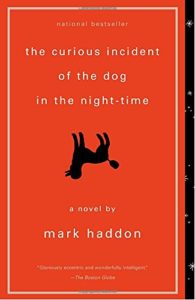 The Curious Incident of the Dog in the Night-time by Mark Haddon*

Christopher John Francis Boone knows all the countries of the world and their capitals and every prime number up to 7,057. He relates well to animals but has no understanding of human emotions. He cannot stand to be touched. And he detests the color yellow.
This improbable story of Christopher's quest to investigate the suspicious death of a neighborhood dog makes for one of the most captivating, unusual, and widely heralded novels in recent years.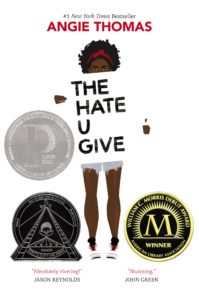 The Hate U Give by Angie Thomas*
Sixteen-year-old Starr Carter moves between two worlds: the poor neighborhood where she lives and the fancy suburban prep school she attends. The uneasy balance between these worlds is shattered when Starr witnesses the fatal shooting of her childhood best friend Khalil at the hands of a police officer. Khalil was unarmed.
Soon afterward, his death is a national headline. Some are calling him a thug, maybe even a drug dealer and a gangbanger. Protesters are taking to the streets in Khalil's name. Some cops and the local drug lord try to intimidate Starr and her family. What everyone wants to know is: what really went down that night? And the only person alive who can answer that is Starr.
But what Starr does—or does not—say could upend her community. It could also endanger her life.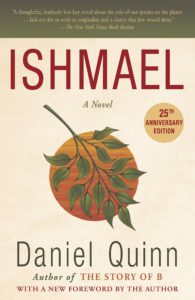 Ishmael by Daniel Quinn

TEACHER SEEKS PUPIL.
Must have an earnest desire to save the world. Apply in person.
It was just a three-line ad in the personals section, but it launched the adventure of a lifetime.
So begins an utterly unique and captivating novel. In Ishmael, which received the Turner Tomorrow Fellowship for the best work of fiction offering positive solutions to global problems, Daniel Quinn parses humanity's origins and its relationship with nature, in search of an answer to this challenging question: How can we save the world from ourselves?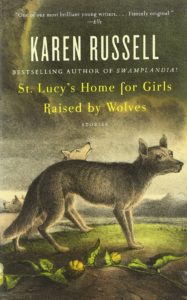 St. Lucy's Home for Girls Who Were Raised by Wolves by Karen Russell

In these ten glittering stories, the award-winning, bestselling author of Swamplandia! takes us to the ghostly and magical swamps of the Florida Everglades. Here wolf-like girls are reformed by nuns, a family makes their living wrestling alligators in a theme park, and little girls sail away on crab shells.
*Covers mature issues or contains some colorful language; we encourage our students to discuss all their choices with their parents.