Western Michigan University's Academically Talented Youth Program (ATYP) is an advanced and accelerated educational opportunity for academically talented middle and high school students. The program is designed to provide a challenging, fast-paced and above-grade-level curriculum for motivated learners.
Here is a list of current titles for the Fall 2018 Honors English 9 & 10. The first three titles are required. The student should choose 2-3 titles from the Recommended list. All titles are discounted 15%. Books ordered will be available for store pickup within 1 week of order.
REQUIRED TITLES: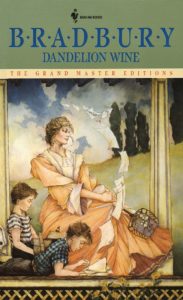 Dandelion Wine by Ray Bradbury

The summer of '28 was a vintage season for a growing boy. A summer of green apple trees, mowed lawns, and new sneakers. Of half-burnt firecrackers, of gathering dandelions, of Grandma's belly-busting dinner. It was a summer of sorrows and marvels and gold-fuzzed bees. A magical, timeless summer in the life of a twelve-year-old boy named Douglas Spaulding—remembered forever by the incomparable Ray Bradbury.
$7.99 Add to cart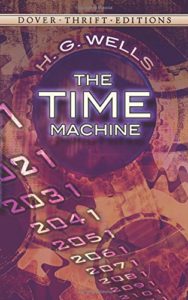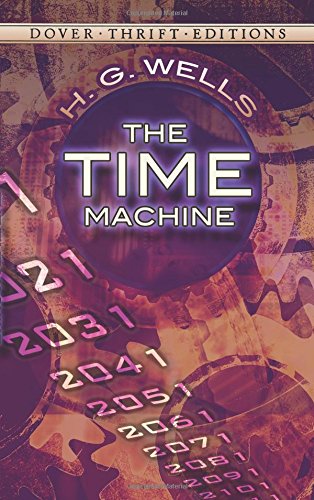 The Time Machine by H.G. Wells

English novelist, historian and science writer Herbert George Wells (1866–1946) abandoned teaching and launched his literary career with a series of highly successful science-fiction novels. The Time Machine was the first of a number of these imaginative literary inventions. First published in 1895, the novel follows the adventures of a hypothetical Time Traveller who journeys into the future to find that humanity has evolved into two races: the peaceful Eloi — vegetarians who tire easily — and the carnivorous, predatory Morlocks.
While the novel is underpinned with both Darwinian and Marxist theory and offers fascinating food for thought about the world of the future, it also succeeds as an exciting blend of adventure and pseudo-scientific romance. Sure to delight lovers of the fantastic and bizarre, The Time Machine is a book that belongs on the shelf of every science-fiction fan.
$3.00 Add to cart
RECOMMENDED TITLES: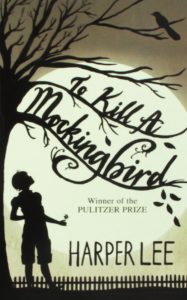 To Kill a Mockingbird by Harper Lee

The unforgettable novel of a childhood in a sleepy Southern town and the crisis of conscience that rocked it, To Kill A Mockingbird became both an instant bestseller and a critical success when it was first published in 1960. It went on to win the Pulitzer Prize in 1961 and was later made into an Academy Award-winning film, also a classic.
Compassionate, dramatic, and deeply moving, To Kill A Mockingbird takes readers to the roots of human behavior – to innocence and experience, kindness and cruelty, love and hatred, humor and pathos. Now with over 18 million copies in print and translated into forty languages, this regional story by a young Alabama woman claims universal appeal. Harper Lee always considered her book to be a simple love story. Today it is regarded as a masterpiece of American literature.
$8.99 Add to cart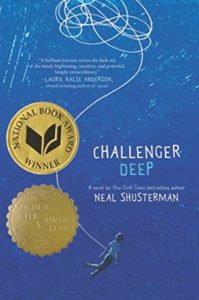 Challenger Deep by Neal Shusterman*

A captivating novel about mental illness that lingers long beyond the last page, Challenger Deep is a heartfelt tour de force by New York Times bestselling author Neal Shusterman.
Caden Bosch is on a ship that's headed for the deepest point on Earth: Challenger Deep, the southern part of the Marianas Trench.
Caden Bosch is a brilliant high school student whose friends are starting to notice his odd behavior.
Caden Bosch is designated the ship's artist in residence to document the journey with images.
Caden Bosch pretends to join the school track team but spends his days walking for miles, absorbed by the thoughts in his head.
Caden Bosch is split between his allegiance to the captain and the allure of mutiny.
Caden Bosch is torn.
Challenger Deep is a deeply powerful and personal novel from one of today's most admired writers for teens. Laurie Halse Anderson, award-winning author of Speak, calls Challenger Deep "a brilliant journey across the dark sea of the mind; frightening, sensitive, and powerful. Simply extraordinary."
$9.99 Add to cart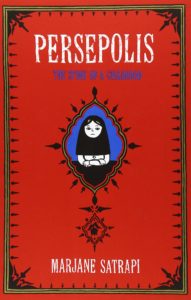 Persepolis by Marjane Satrapi

Wise, funny, and heartbreaking, Persepolis is Marjane Satrapi's graphic memoir of growing up in Iran during the Islamic Revolution.
In powerful black-and-white comic strip images, Satrapi tells the story of her life in Tehran from ages six to fourteen, years that saw the overthrow of the Shah's regime, the triumph of the Islamic Revolution, and the devastating effects of war with Iraq. The intelligent and outspoken only child of committed Marxists and the great-granddaughter of one of Iran's last emperors, Marjane bears witness to a childhood uniquely entwined with the history of her country.
$14.95 Add to cart
Night by Elie Wiesel*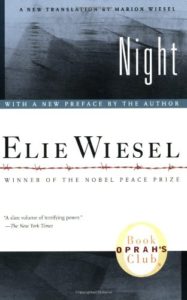 Night is Elie Wiesel's masterpiece, a candid, horrific, and deeply poignant autobiographical account of his survival as a teenager in the Nazi death camps. This new translation by Marion Wiesel, Elie's wife and frequent translator, presents this seminal memoir in the language and spirit truest to the author's original intent. And in a substantive new preface, Elie reflects on the enduring importance of Night and his lifelong, passionate dedication to ensuring that the world never forgets man's capacity for inhumanity to man.
Night offers much more than a litany of the daily terrors, everyday perversions, and rampant sadism at Auschwitz and Buchenwald; it also eloquently addresses many of the philosophical as well as personal questions implicit in any serious consideration of what the Holocaust was, what it meant, and what its legacy is and will be.
$9.95 Add to cart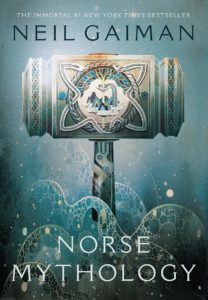 Norse Mythology by Neal Gaiman*

Neil Gaiman, long inspired by ancient mythology in creating the fantastical realms of his fiction, presents a bravura rendition of the Norse gods and their world from their origin though their upheaval in Ragnarok.
In Norse Mythology, Gaiman stays true to the myths in envisioning the major Norse pantheon: Odin, the highest of the high, wise, daring, and cunning; Thor, Odin's son, incredibly strong yet not the wisest of gods; and Loki―son of a giant―blood brother to Odin and a trickster and unsurpassable manipulator.
Gaiman fashions these primeval stories into a novelistic arc that begins with the genesis of the legendary nine worlds and delves into the exploits of deities, dwarfs, and giants. Through Gaiman's deft and witty prose, these gods emerge with their fiercely competitive natures, their susceptibility to being duped and to duping others, and their tendency to let passion ignite their actions, making these long-ago myths breathe pungent life again.
$15.95 Add to cart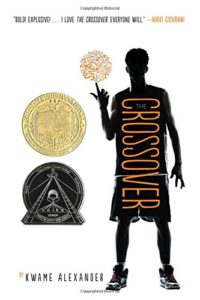 The Crossover by Kwame Alexander

"With a bolt of lightning on my kicks . . .The court is SIZZLING. My sweat is DRIZZLING. Stop all that quivering. Cuz tonight I'm delivering," announces dread-locked, 12-year old Josh Bell. He and his twin brother Jordan are awesome on the court. But Josh has more than basketball in his blood, he's got mad beats, too, that tell his family's story in verse, in this fast and furious middle grade novel of family and brotherhood from Kwame Alexander.
Josh and Jordan must come to grips with growing up on and off the court to realize breaking the rules comes at a terrible price, as their story's heart-stopping climax proves a game-changer for the entire family.
$16.99 Add to cart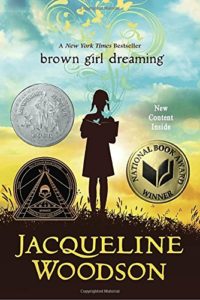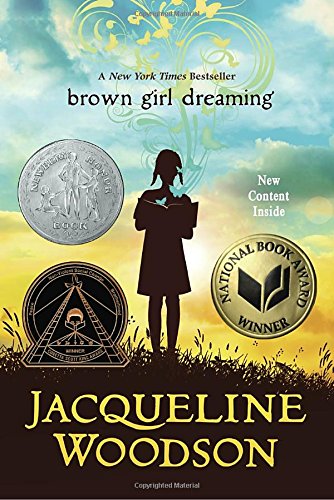 Brown Girl Dreaming by Jacqueline Woods

Raised in South Carolina and New York, Woodson always felt halfway home in each place. In vivid poems, she shares what it was like to grow up as an African American in the 1960s and 1970s, living with the remnants of Jim Crow and her growing awareness of the Civil Rights movement. Touching and powerful, each poem is both accessible and emotionally charged, each line a glimpse into a child's soul as she searches for her place in the world. Woodson's eloquent poetry also reflects the joy of finding her voice through writing stories, despite the fact that she struggled with reading as a child. Her love of stories inspired her and stayed with her, creating the first sparks of the gifted writer she was to become.
$10.99 Add to cart
*Covers mature issues or contains some colorful language; we encourage our students to discuss all their choices with their parents.