Western Michigan University's Academically Talented Youth Program (ATYP) is an advanced and accelerated educational opportunity for academically talented middle and high school students. The program is designed to provide a challenging, fast-paced and above-grade-level curriculum for motivated learners.
Here is a list of current titles for the FALL 2018 AP English. All titles are discounted 15%. Books ordered will be available for store pickup within 1 week of order.
Required Titles: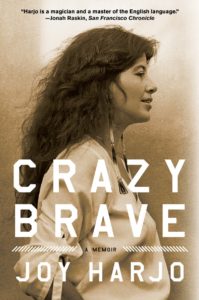 Crazy Brave by Joy Harjo

In this transcendent memoir, grounded in tribal myth and ancestry, music and poetry, Joy Harjo, one of our leading Native American voices, details her journey to becoming a poet. Born in Oklahoma, the end place of the Trail of Tears, Harjo grew up learning to dodge an abusive stepfather by finding shelter in her imagination, a deep spiritual life, and connection with the natural world. She attended an Indian arts boarding school, where she nourished an appreciation for painting, music, and poetry; gave birth while still a teenager; and struggled on her own as a single mother, eventually finding her poetic voice. Narrating the complexities of betrayal and love, Crazy Brave is a memoir about family and the breaking apart necessary in finding a voice. Harjo's tale of a hardscrabble youth, young adulthood, and transformation into an award-winning poet and musician is haunting, unique, and visionary.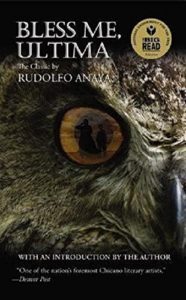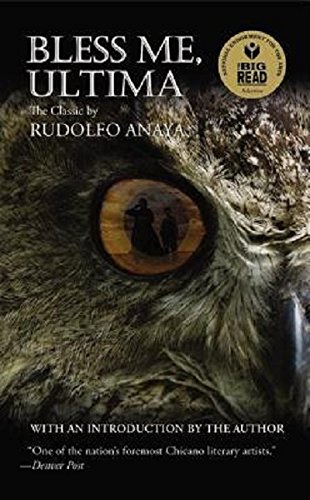 Bless Me, Ultima by Rudolpho Anaya

Exquisite prose and wondrous storytelling have helped make Rudolfo Anaya the father of Chicano literature in English. Indeed, Anaya's tales fairly shimmer with the haunting beauty and richness of his culture. The winner of the Pen Center West Award for Fiction for his unforgettable novel Alburquerque, Anaya is perhaps best loved for his classic bestseller, Bless Me, Ultima… Antonio Marez is six years old when Ultima comes to stay with his family in New Mexico. She is a curandera, one who cures with herbs and magic. Under her wise wing, Tony will probe the family ties that bind and rend him, and he will discover himself in the magical secrets of the pagan past-a mythic legacy as palpable as the Catholicism of Latin America. And at each life turn there is Ultima, who delivered Tony into the world…and will nurture the birth of his soul.
$8.00Add to cart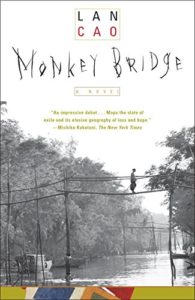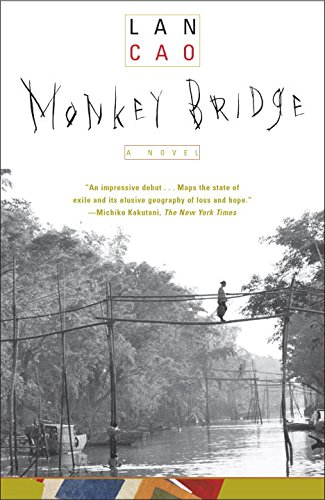 Monkey Bridge by Lan Cao

Hailed by critics and writers as powerful, important fiction, Monkey Bridge charts the unmapped territory of the Vietnamese American experience in the aftermath of war. Like navigating a monkey bridge?a bridge, built of spindly bamboo, used by peasants for centuries?the narrative traverses perilously between worlds past and present, East and West, in telling two interlocking stories: one, the Vietnamese version of the classic immigrant experience in America, told by a young girl; and the second, a dark tale of betrayal, political intrigue, family secrets, and revenge?her mother?s tale. The haunting and beautiful terrain of Monkey Bridge is the "luminous motion," as it is called in Vietnamese myth and legend, between generations, encompassing Vietnamese lore, history, and dreams of the past as well as of the future.
$16.00Add to cart