Western Michigan University's Academically Talented Youth Program (ATYP) is an advanced and accelerated educational opportunity for academically talented middle and high school students. The program is designed to provide a challenging, fast-paced and above-grade-level curriculum for motivated learners.
PLEASE NOTE: all ATYP orders default to IN-STORE PICKUP
Rosencrantz and Guildenstern are Dead by Tom Stoppard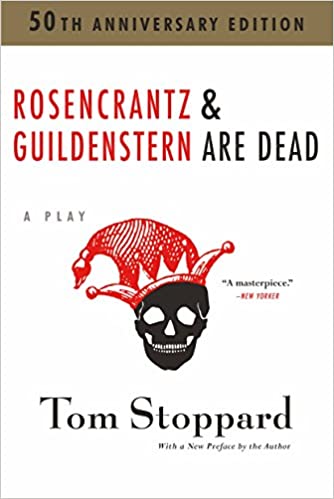 Rosencrantz and Guildenstern Are Dead is one of the most enduring and frequently performed plays of contemporary theater and has firmly established itself in the dramatic canon. Acclaimed as a modern masterpiece, it is the fabulously inventive tale of Hamlet as told from the worm's-eye view of the bewildered Rosencrantz and Guildenstern, two minor characters in Shakespeare's play. In Tom Stoppard's best-known work, this Shakespearean Laurel and Hardy finally get a chance to take the lead role, but do so in a world where echoes of Waiting for Godot resound, where reality and illusion intermix, and where fate leads our two heroes to a tragic but inevitable end. Revised and reissued to commemorate the fiftieth anniversary of the play's first performance, this definitive edition includes a new introduction and previously unpublished ancillary material.
$16.00Add to cart
Pedagogy of the Oppressed by Paulo Freire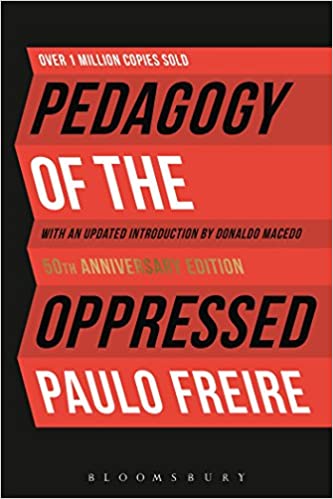 First published in Portuguese in 1968, Pedagogy of the Oppressed was translated and published in English in 1970. Paulo Freire's work has helped to empower countless people throughout the world and has taken on special urgency in the United States and Western Europe, where the creation of a permanent underclass among the underprivileged and minorities in cities and urban centers is ongoing.
$25.95Add to cart