Fiction / Hard-boiled / Noir
Originally pub. 1941 by Alfred A. Knopf
This edition, pub. 1989 by Vintage
Reviewed by Sarah, 6/2/2015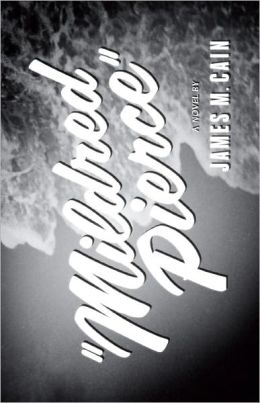 Things have gotten a little rough for Mildred Pierce. Her hubby decides that the braless Mrs. Biederhof is more interesting than his current family and leaves Mildred to figure out her life. Thus, Mildred and her two little girls are suddenly alone. Did I mention that this is the 1930's? Not a great time to be a single mom. With Bert gone, Mildred faces finding a job for the first time.   After taking a turn as a waitress, she realizes that maybe she could establish her own restaurant.
If this sounds like a novel about how to overcome obstacles, I have some unfortunate news. Mildred might be a surprisingly good entrepreneur, but she is also the mother to an elitist, unfeeling daughter who judges her mother even as her mother scrimps and sacrifices to make a good life for her child. In addition, she takes up with a man who values her money and her figure more than he values her selfhood. By working and achieving independence, she also achieves scorn for not being an upper class lady of leisure.
Cain, who's known for his own brand of noir fiction, achieves something special with this novel. He creates a human woman having a human experience, something much more authentic then the "dame done wrong" or the "femme fatale". He likes Mildred and so will you.