Science Fiction / Adventure
Pub. 2011 by Broadway Books
Reviewed by Jean, 4/23/15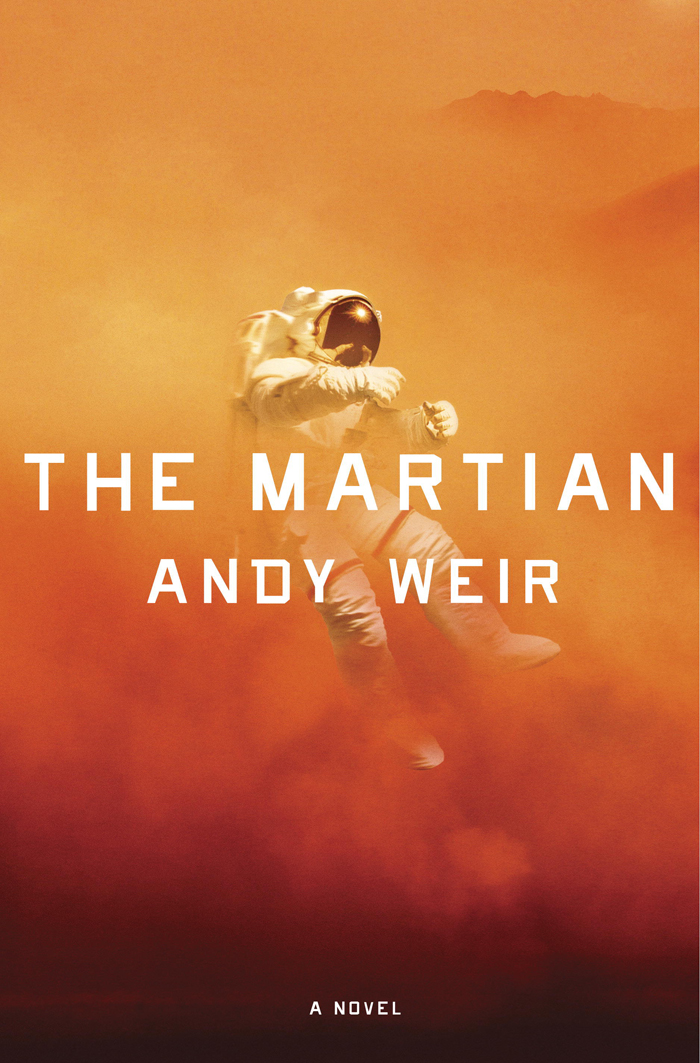 Could a human, left behind on Mars, make it until rescue arrives? This is not so much a retelling of Robinson Crusoe as it is "MacGyver in Space"… with a little Big Bang Theory thrown in.
Mark Watney is part of the third manned mission to Mars when the crew makes an early exit due to a severe wind storm. The crew sees Watney get hit in the chest with a metal antenna and his spacesuit's bioreadings go dark. They can't find his body and are forced to leave without it, thinking him dead. When Watney becomes conscious, he realizes that the landing crew has left him behind. Due to some luck with the antenna and his own blood acting as a patch in his spacesuit, Mark Watney is alive.
From that moment on, Watney survives, day to day, step by step, with the hope that he can survive long enough to communicate with Mission Control and to wait for rescue. I will not spoil the story for you by telling you how Watney plans to accomplish this, but oh, he's clever, clever. His diary entries are such an exciting read. The reader cheers his triumphs and agonizes with him over the setbacks. He is a likable fellow with a sharp brain and a gallows sense of humor. You delight in traveling this journey with him.
Aside from a touch of foul language (not overused) this book is good for men and women, adults and teens. A friend who works at NASA says the space nerds love this book!